These are the fine folks I know, love, and support. I am proud of their work and am glad to share their pages with you.
---
Nomads 4 Jesus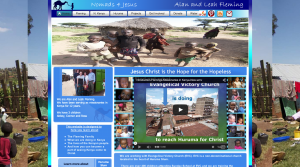 Homepage:
www.nomads4jesus.com
A missionary family in Kenya who ministers to and educates Kenyan tribes and indigenous people. Check out their website to learn more about their projects, lifestyle, current schedule and support options. Also, my in-laws. My wife was born in Texas but raised in Kenya helping this ministry.
Their latest project has been building an earthbag house out of, well, bags of earth, to serve as a more permanent ministry base. It is an exciting project and I can't wait to see it finished!
While I am currently bound to the United States working on financial freedom through all of my projects, these are the humble, faithful, and ever-giving folks who are out there making a difference in the world. Please check out their site for more info.
---
Voices of Eve: Birth Ministries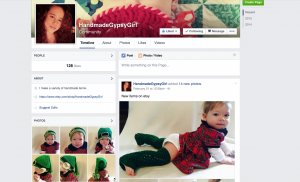 Homepage:
https://www.facebook.com/voicesofeve/
Secondary:
https://www.etsy.com/shop/HandmadeGypsyGirl
A local crafter featuring crochet, wall art, photography and decorative baking who donates half of every sale to international missions, particularly the Nomads 4 Jesus family in Kenya. This is, in truth, my wife.
The other half of every sale goes into a business fund that purchases art and craft supplies to test new ideas. A full website and store are in the works, but for now everything is organized via Facebook and personal mobile phone.
This is also how I have the time and quiet required to record at home: Abbey is crocheting constantly to meet orders and try new things like baby costumes and hats. She recently opened a shop on Etsy, as well, so she's busier with custom orders than ever. I have to say, I'm not impressed with her work because she's my wife. I'm impressed because she makes the most comfortable beanies I've ever worn.